The Children's Resource Center is a non-profit child care resource and referral agency that has been in operation since 1995. We are funded by Smart Start, the Division of Child Development and Early Education, and other private donations. Our agency works to assist, educate,  and support parents, child care providers and our community about quality child care and assist with any other issues relating to children and families.
Quick Links:
Complaint Policy and Procedure
OUR MISSION
The mission of The Children's Resource Center is to ensure that all children and their families in Catawba County have access to quality, reliable child care and developmental opportunities.
OUR GOALS
Collaboration toward cutting-edge educational opportunities for child care staff
To provide support and technical assistance to area child care providers
To educate parents and business leaders about accessing quality child care
To inform the community and local businesses about children's issues and child care needs
OUR STAFF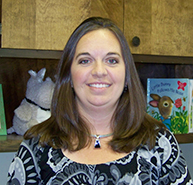 Program Director—Ashley Benfield: Ashley joined The Children's Resource Center in June of 2010.  She is a native of Catawba County and a graduate of Western Carolina University with a Bachelors degree in Child and Family Studies.  Ashley strives to provide quality services to families, child care programs and the community based on the needs of the individual.  If you would like more information please email Abenfield@catawbacountync.gov or she can be reached at 828-695-6512.
Family Support Specialist – Holly Aldridge – Email:  haldridge@catawbacountync.gov   Phone:  828-695-6517
Early Childh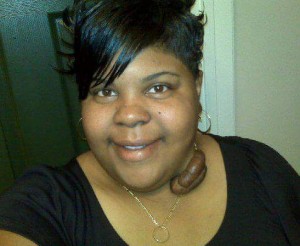 ood Services Coordinator – La'Gentry Ross:  La'Gentry joined The Children's Resource Center in August 2015.  She is a North Carolina Agricultural and Technical State University graduate. Aggie Pride!  She served Guilford county schools as both an undergraduate student and a Kindergarten/ Pre-K teacher for 2 years.  La'Gentry graduated from Walden University in 2014 with a M.S. in Early Education with a focus in Educating Educators. She also served the Gaston and Lincoln county community for four years as a North Carolina PreK Teacher for the local Head Start program and is a licensed teacher in the State of North Carolina.  As the Early Childhood Services Coordinator La'Gentry will work to promote/coordinate professional development plans and activities in all early childhood programs, as well as, provide technical assistance to family child care homes and centers throughout Catawba County.  If you would like more information please email lross@catawbacountync.gov or she can be reached at 828-695-6514.
Latino Community Specialist – Leonor Tobar: Leonor helps to connect The Children's Resource Center with the Latino community in Catawba County.  She is available for parent referrals, as well as interpreting and translating information for our child care and business community. Leonor provides training for Spanish speaking child care teachers and families in our area. She also helps our community better understand and appreciate the Latino culture. Leonor has many years experience in the child care field including 15 years at Abernathy Child Development Center. She also currently works as a Parents as Teachers parent educator.  Leonor is a firm believer that the best teacher a child has is his/her parents.  Therefore, we need to help to develop a parent's potential to the maximum.  Collaboration between homes, child care, and community is key to a child's success. If you would like more information please email her at Ltobar@catawbacountync.gov or call 828-695-6515
Provider Support Specialist – Terri Huene: In 1987 Terri was employed as the Director of Catawba Ridge Child Development Center.  The center grew from 89 children to 276 children.  During that time, she returned to school and graduated with a Human Services Degree from Gardner Webb.  She remained at Catawba Ridge for 10 years.  Terri then owned another child care center for 12 years and operated it for 4 of those years. In 2000, Terri became an Education Specialist on the Early Childhood Support Team, and continues to provide services to center directors and staff.  During the fall of 2009, Terri joined the Children's Resource Center to provide services for family child care homes and to assist the child care community in any way possible. If you would like more information please email THUENE@catawbacountync.gov or she can be reached at 828-695-6592.